4. April
How to explore Reykjavik on a budget
With its magnificent glaciers, geo-thermal lagoons and enchanting seasonal displays of the Northern Lights, Iceland's magical charms have drawn the country into the limelight in recent years. Once a mysterious land of ice and fire, now one of the most popular destinations in Europe, this captivating island offers an irresistible combination of natural splendour, vibrant culture and a fascinating history that stretches back to the wild rule of the Vikings.
Reykjavik, the Icelandic capital, is the first stop for most visitors, thanks to its captivating galleries, cheery cafe culture and colourful buildings. Here's how to explore Reykjavik on a budget…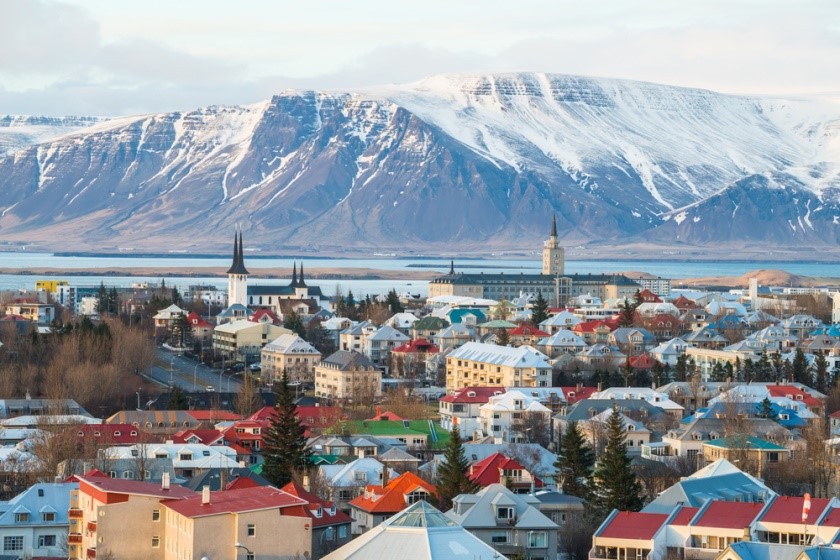 Travel off peak
If you can be flexible with your holiday dates then choose to travel outside of peak season to take advantage of cheaper deals on accommodation and car rentals in the city. Iceland has a concentrated tourist period which peaks from mid-June through to August, but Reykjavik is a city for all seasons. From the winter wonderland celebrations that surround Christmas to a springtime dip in the geo-thermal pool of the famous Blue Lagoon, travelling outside the pricier summer season offers plenty of fun things to do whilst saving a few pennies into the bargain.
Take a tour
What better way to get your bearings in Reykjavik than with a guided walking tour that takes in all the key sights? Organisations such as citywalk.is offer a selection of experiences, from two-hour history tours where you can learn about the evolution of Reykjavik as a town, to pub crawls where drinks are included, secured at a special discounted price. Many of the walking tours simply require a small donation, so you can set about getting to know the city at a minimal cost. They say there's no better way to discover a city than to explore with a local - they always know all the best places to go. And the cheapest, at that!
Buy a Reyjavik City Card
Slash the cost of exploring the city with the handy Reykjavik City Card and enjoy free entry to a whole host of top museums and galleries during your stay. Additionally, the card offers free access to all the swimming pools of the city; discounts on a variety of tours, shops and services; and even a ferry trip to Viðey Island, where ancient ruins and nature trails await. It also offers unlimited bus travel within a certain designated area of the city. One card, countless opportunities.
Choose self-catered accommodation
There's no getting around the fact that alcohol is expensive in Reykjavik whilst the cost of eating out can quickly munch a hole in your budget. If you are a traveller who enjoys a tipple when on holiday, stock up as you pass through duty free - you'll find the price difference to be well worth the forethought - and book a stay in a self-catered apartment so you can prepare your own meals at home for a much lower cost. As well as having the freedom to eat whatever and whenever you want, you'll be able to search out some of Iceland's most popular foods when you're trawling the shops. Be sure to eat like a Viking and try the deliciously creamy Skyr, a traditional Icelandic breakfast food. Packed full of protein, it's just the thing to fuel up for a day filled with exploring, plus it's low in fat so you're taking the healthy high road too.
If you want a taste of Iceland here in the UK, grab a pot of low-fat, delicious Original Icelandic Skyr and see what all the fuss is about!