ICELAND'S SECRET TO HEALTHY LIVING
Ísey Skyr is a remarkable dairy product unique to Iceland. A delicious rich flavour and thick, creamy texture gives this all-natural product a distinct place of its own on the dairy shelf. With a choice of fresh flavours, it is a popular snack among children and adults alike.
Next generation dairy for today's health conscious consumers, Ísey Skyr is:
HIGH IN PROTEIN
NATURALLY FAT-FREE
SMOOTH TEXTURE
GREAT TASTE
NEW DAIRY FROM A TIMELESS TRADITION
Tipped as the new dairy "superfood", Ísey Skyr is packed with protein. It´s also naturally fat-free, with velvety smooth texture and creamy taste. A traditional favourite of Icelanders, Ísey Skyr is the only skyr that contains the original Icelandic skyr cultures, and it´s made according to the original Icelandic recipe.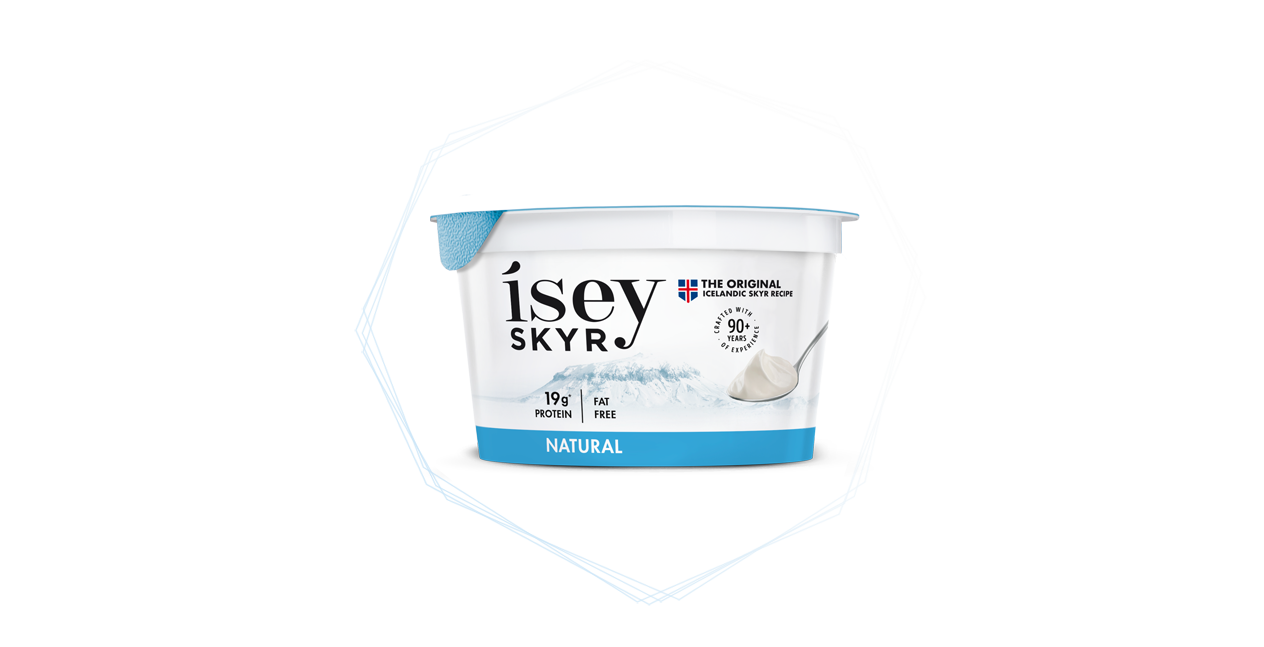 The original Icelandic Skyr recipe
A UNIQUE DAIRY
PRODUCT FROM ICELAND
The original
icelandic skyr recipe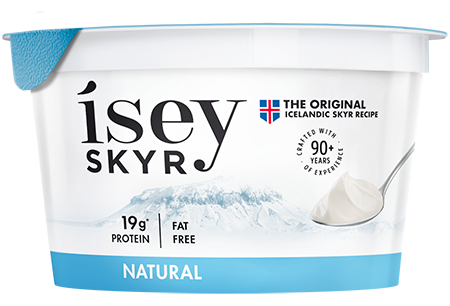 HIGH PROTEIN
Our innovative production process, and the use of original Icelandic skyr cultures, ensure that Ísey Skyr is high in protein.
SNACK SIZE
Our single-serving cups come with a plastic spoon in the lid – ideal for modern consumers who like to snack on-the-go.
GREAT TASTE
A key characteristic of Ísey Skyr is its great creamy taste, despite the fat-free and high protein content.
FAT-FREE
Starting with skimmed milk, we add the original Icelandic skyr cultures and, via our unique production process, create a creamy and smooth skyr, which is naturally fat-free.
Three times the milk = more protein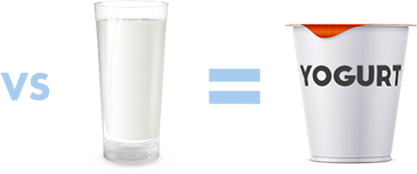 Ísey Skyr is high in protein, naturally fat-free and with a smooth texture – great for those who have an active, healthy lifestyle and are conscious of what they eat. It comes in a variety of delicious fruit flavours to suit every consumer taste. Ísey Skyr is made with 3-4 times more milk than typical yoghurt and with the original Icelandic skyr cultures, via the innovative MS Iceland Dairies production process
100g Ísey Skyr natural
Energy
61 kcal
Protein
11 g
Carbohydrate
3.7 g
Fat
0.2 g
The 1100 year old secret of Ísey skyr
Dr. Björn S. Gunnarsson
Director of research and development, Ph.D.