5. June
Ísey Skyr official nutrition partner of the Icelandic team
We are proud to announce our partnership with the Icelandic national football team that is ranking nr 22 on the FIFA list. Iceland, with a population of only 350.000 people, is the smallest nation in history to qualify for the World Cup. The Icelandic team has incredible fan support and we can't wait for the Icelandic thunderclap to make its way all the way to Russia.
Our footballers eat the food of Vikings – Iceland's secret to healthy living
Skyr has been a part of the national diet for over a 1000 years and almost every child in Iceland grows up with skyr as a part of their diet. As Ísey Skyr is high in protein, naturally fat free and a good source of calcium it fits very well with the diet of professional athletes. We are very proud of the partnership with the Icelandic team and that Ísey Skyr will be a part of their daily diet in Russia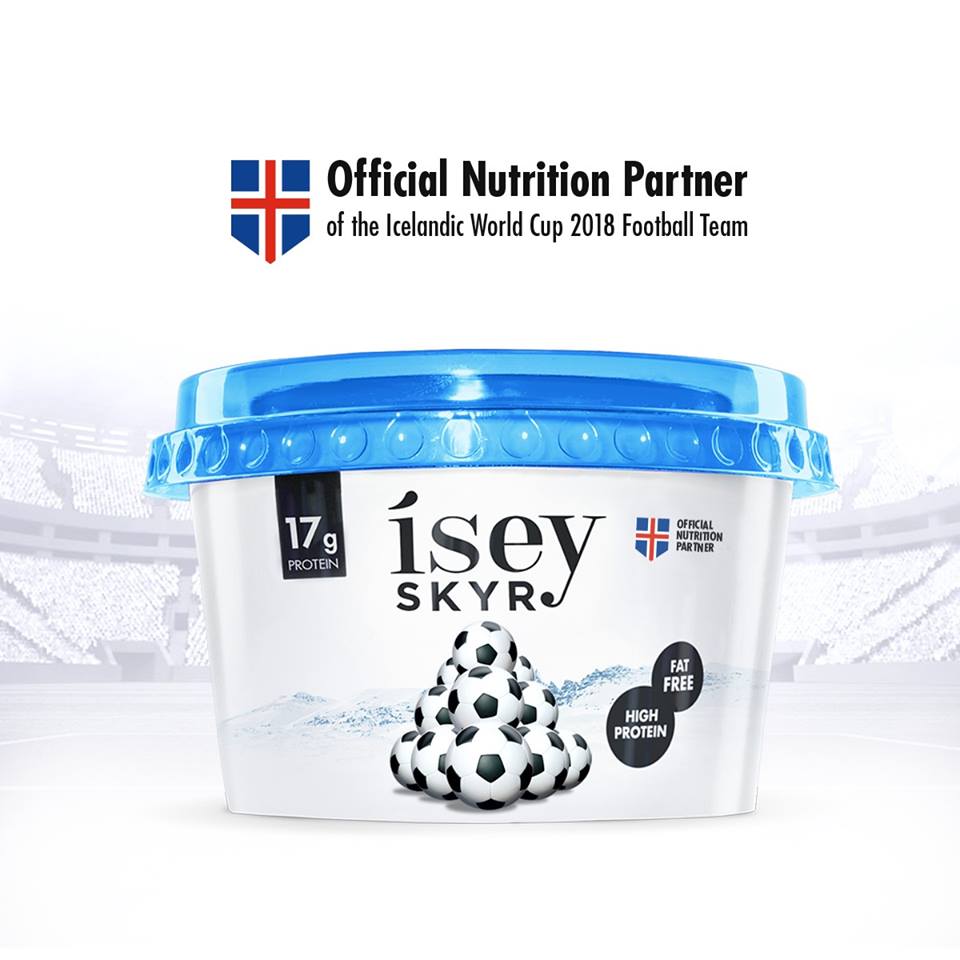 Iceland meets Argentina in their first game which takes place on the 16th of June. We are counting down and can't wait to witness this historical game against Argentina.

Go Iceland! Go Ísey Skyr!