3. November
The inside scoop: "NICE" CREAM
Have you heard of the latest foodie craze that's taking the nation by (a chilly!) storm? It goes by the name of 'nice cream.' Sounds… nice, but what exactly is it?!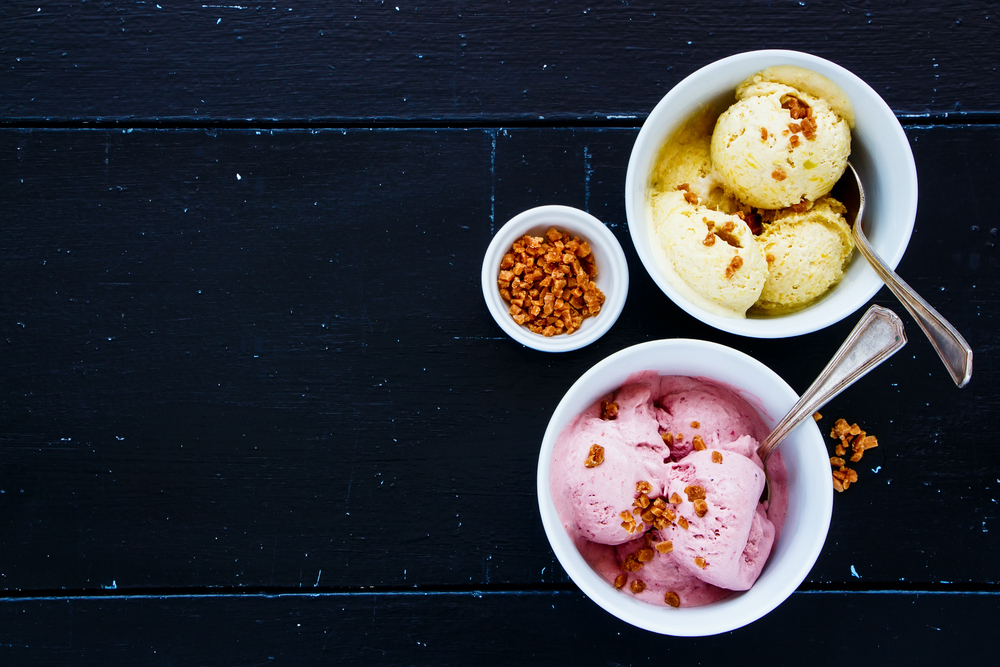 A delicious alternative to regular ice cream, nice cream is simply made by blending frozen bananas! It's the perfect treat: cooling and creamy, but without all the fat and sugar of ice cream, which is typically made with double cream and full fat milk.
And the shining star of nice cream, the humble banana, is loaded with goodness. Bananas are full of fibre, heart-healthy potassium, carbohydrate and vitamins C and B6; all essential nutrients for a healthy lifestyle. This makes nice cream a scrumptious snack that not only tastes good, but makes us feel good, too!
Nice cream can be enjoyed by all the family - on its own, in a bowl or topped on a classic cone for a snack to enjoy on the move. But we recommend blitzing it with a handful of other ingredients to create some truly mouth-watering flavour combinations. Get creative with some of these tasty recipes for the dessert of your dreams…
(Recipes serve 4)
Simple nice cream and strawberry syrup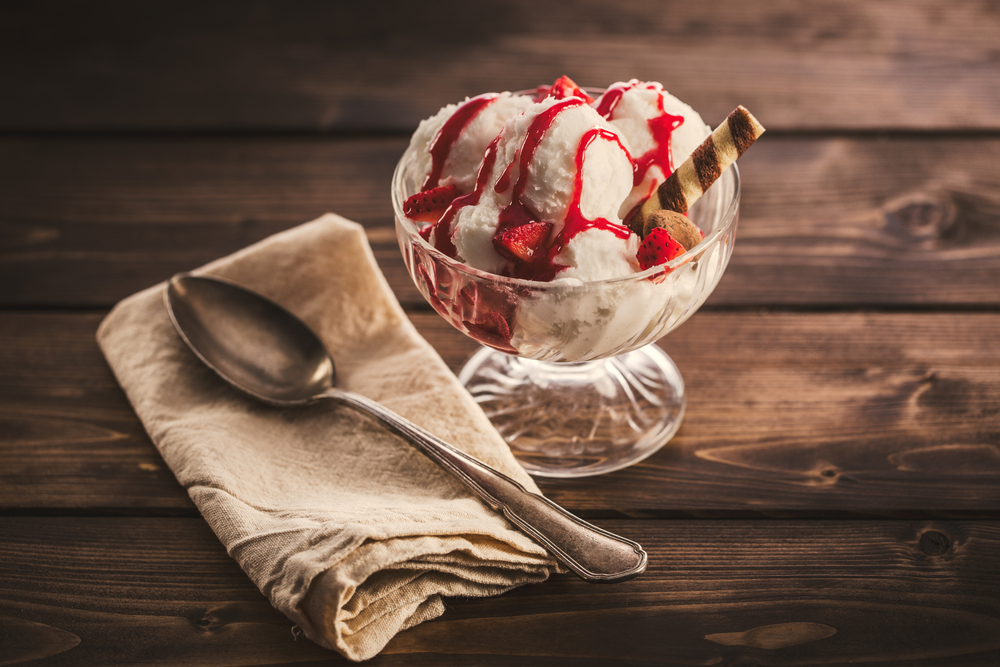 For a simple nice cream recipe, blend 4 frozen, chopped bananas with half 1 ½ cup natural Icelandic Skyr and ½ tsp pure vanilla extract. Freeze the mixture for 20 minutes to firm it up or serve straight away drizzled with strawberry syrup, which is made by stirring 2 cups quartered strawberries with 1 cup water and 1 cup white sugar until dissolved, boiling for 10 minutes, reducing and stirring again until it has a thick consistency. Serve in a cone for a classic ice cream-truck treat (chocolate Flake optional!).
Bowl-lickin' batter nice cream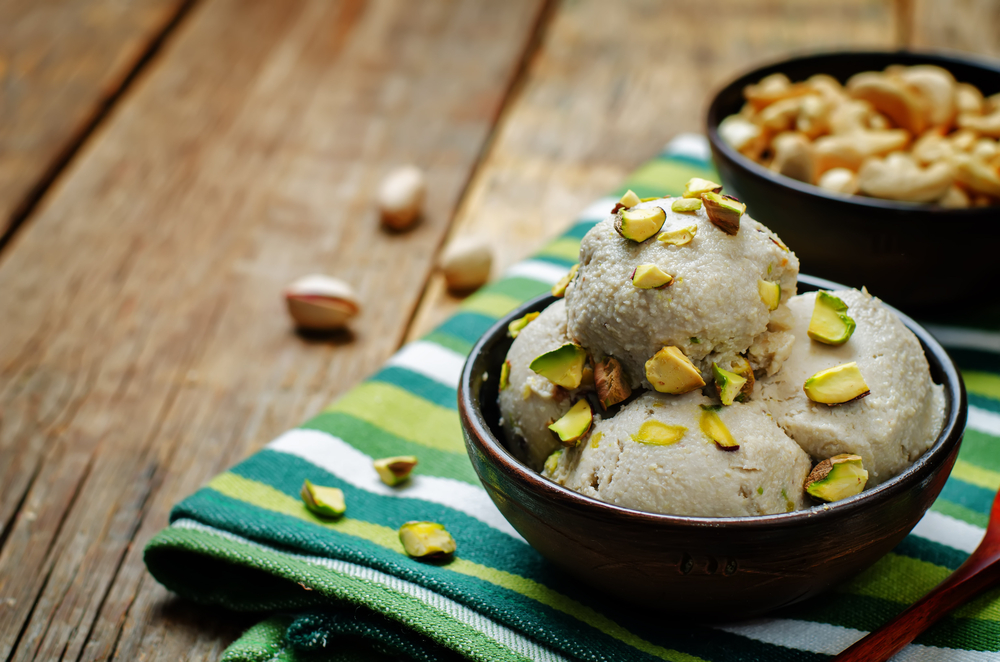 If you (or your kids) simply can't resist licking the cake mix bowl, this tasty recipe is guaranteed to go down a treat! Add 4 frozen bananas to a blender and blitz, then add 1 cup vanilla Icelandic Skyr (plus 1 tsp vanilla extract if you like it extra vanilla-y), 2 tbsp maple syrup, 1 tsp butter and ½ tsp almond extract and pulse until mix. Serve sprinkled with crushed pistachios for added crunch.
Minty choc chip nice cream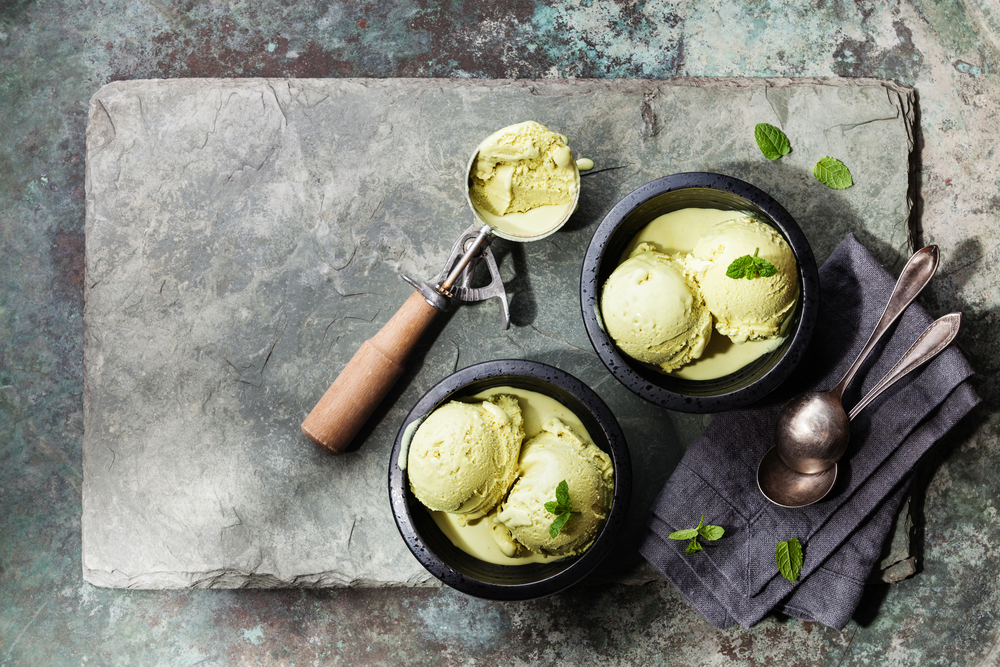 If mint choc chip is one of your all-time faves, try this: blend 4 chopped frozen bananas with 4 tbsp of both cacao powder and maple syrup, together with 1 cup natural Icelandic Skyr. When it's blitzed into a smooth and creamy mixture, stir through a handful of dark or milk chocolate chips and serve immediately.
Salted caramel nice cream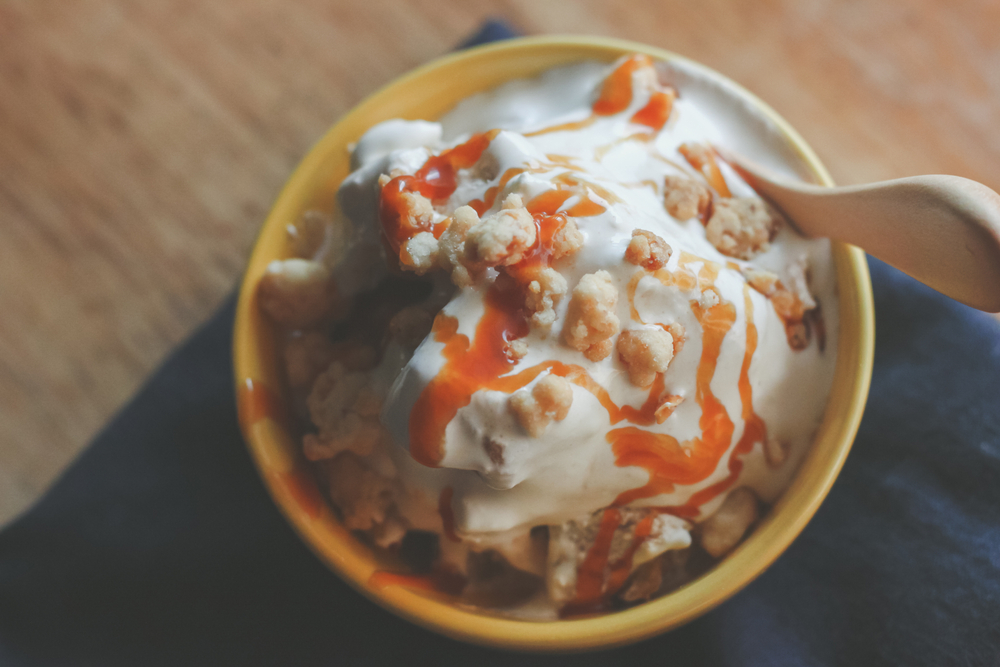 The saltiness of the sauce offsets the sweetness of the nice cream in this super-delicious dessert. Follow our simple nice cream recipe above – for the caramel sauce, heat 1 ½ cup brown sugar, ½ cup margarine, ½ tsp salt and 3 tbsp almond milk on a medium heat. Stir frequently until the the ingredients dissolve, turn up the heat until it boils, remove and let it stand for 20 minutes. Drizzle the salted caramel sauce over the nice cream just before serving.
Zingy lemon and poppy seed nice cream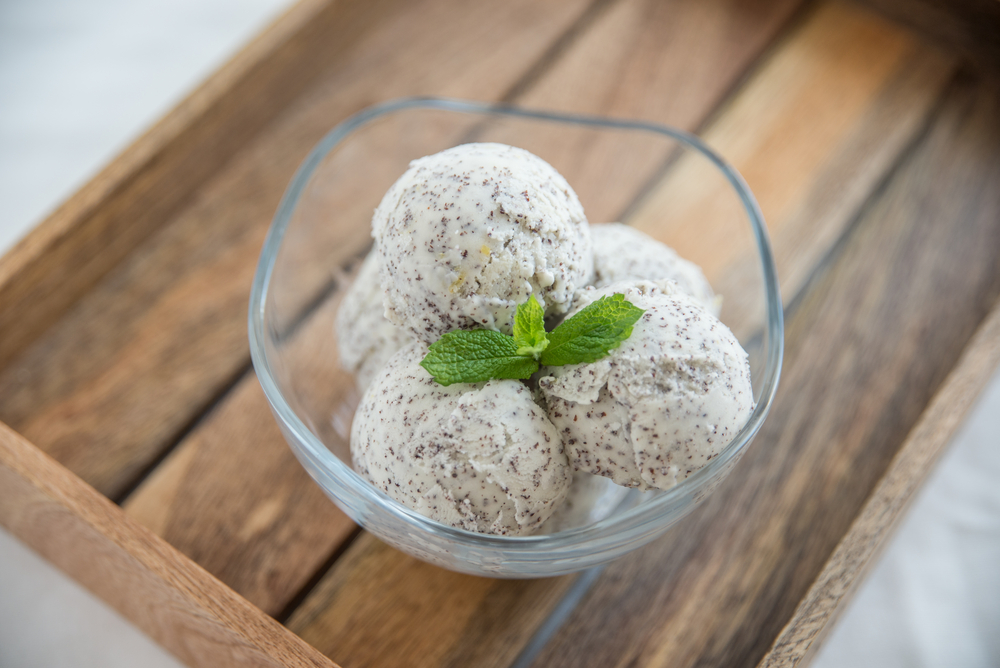 Finishing on a bittersweet recipe, this one has extra zing and is a great post-dinner palate cleanser. Blitz 4 chopped frozen bananas, 1 cup natural Icelandic Skyr, 2 tsp ground chia seeds, and ¾ cup each of freshly-squeezed lemon juice and honey. When whizzed up, stir through 3 tbsp poppy seeds – you might have to pop this one in the freezer for half an hour for it to firm. Serve topped with several strands of lemon rinds if you fancy.
Which one of these nice cream recipes is first on your to-try list?