10. April
Team Iceland: with determination and Ísey Skyr, they can do it!
On the 9th of October 2017, the Icelandic football team beat Kosovo 2-0 in the World Cup Qualifiers, securing a place in this year's Russia World Cup and becoming the smallest nation ever to make it to the finals. For a country with a population of just 337,000, we're sure you'll agree it's an extremely impressive feat!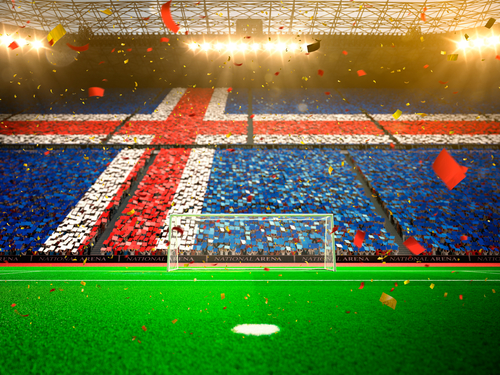 As you can imagine, the entire Ísey Skyr team were on the edge of their seats during the match, and we threw an almighty celebration when the final whistle blew! We've got 'Skyr-high' expectations for our home team as they take part in their very first World Cup, and will be supporting them every step and kick of the way. Go #TeamIceland!
The Skyr's the limit!
Ask an Icelander to name their country's most famous footballer and there's a good chance they'll say Eiður Smári Guðjohnsen. Son of international football player Arnór Guðjohnsen, Eiður Smári is the former captain of the Icelandic team and has also played for Premier League club Chelsea and Barcelona.
Eiður Smári enjoyed huge success over his career, and guess what he attributes some of it to? You guessed it: Ísey Skyr!
Eiður Smári was a proud ambassador for Ísey Skyr and even took to Twitter to tell his fans, "Not many of you know that I have eaten [Skyr] through all of my career." In an open, honest and at times moving advert for Ísey Skyr, the footballer talks through his career, the hardships, and how proud he is to be an Icelander.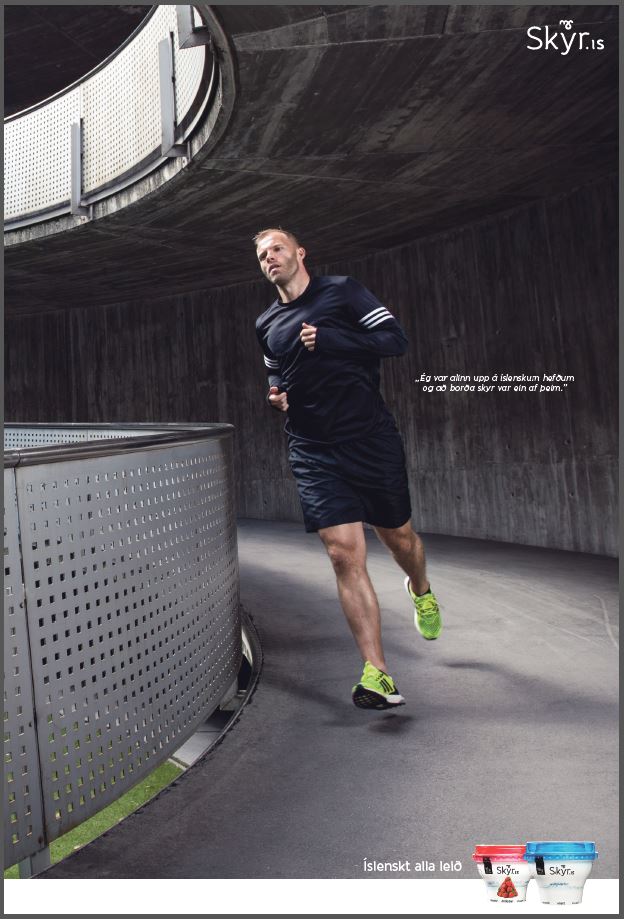 Not just for footballers
Iceland is credited as being one of the healthiest countries in the world due to the average person's diet, which involves plenty of fish and dairy-rich foods, like Ísey Skyr.
Ísey Skyr follows the original Icelandic skyr recipe which dates back centuries – as far as the Viking age, 1,100 years ago! Skyr helped to keep people living in harsh conditions healthy and strong, so you can understand why footballers like Eiður Smári would choose to make it part of their daily diet.
Ísey Skyr is naturally fat-free and rich in protein. It's made with 3-4 times more milk than standard yoghurt, so contains plenty of calcium for healthy bones, too. It has many health benefits, but still maintains a deliciously smooth and creamy texture.
Did you know…?
So, we know that one of Iceland's top former football players is an Ísey Skyr fan, but you might not know these facts about the team and their World Cup story…
Full house
Lots of avid, Icelandic fans made the trip to France to support their home team during Euro 2016 – 10% of the population, in fact!
Scale and polish
The Icelandic team's coach, Heimir Hallgrímsson, is a dentist who lives on the stunning island of Vestmannaeyjar, and has to fly or get a boat to Reykjavik.
Lights, camera, action!
The goalkeeper of the Euro 2016 team, Hannes Þór Halldórsson, was a film director before venturing to the field. He actually shot the country's entry video to the 2012 Eurovision Song Contest.
Take shelter
Iceland is a beautiful country, but is notoriously cold and dark (with almost 20 hours of night-time during December). Because of this, the team practice football inside large domes instead of an outdoor pitch – they've even earned the moniker 'indoor kids!'
Pull up a chair
It's an Icelandic tradition that when a new player is chosen for the team, they have to stand up on a chair and sing in front of all their teammates.
The countdown is on…
Even the President and First Lady of Iceland have begun preparing for the FIFA World Cup, which is just a couple of months away. Of course, you're bound to support your home country during these games, but you've got to commend the fact that a country so small has come so far – and all that's left to say is 'good luck' to all teams competing.